long branches in purple vase
oil on canvas
16" x 20"
An unusual perspective on a still life which was set up in my studio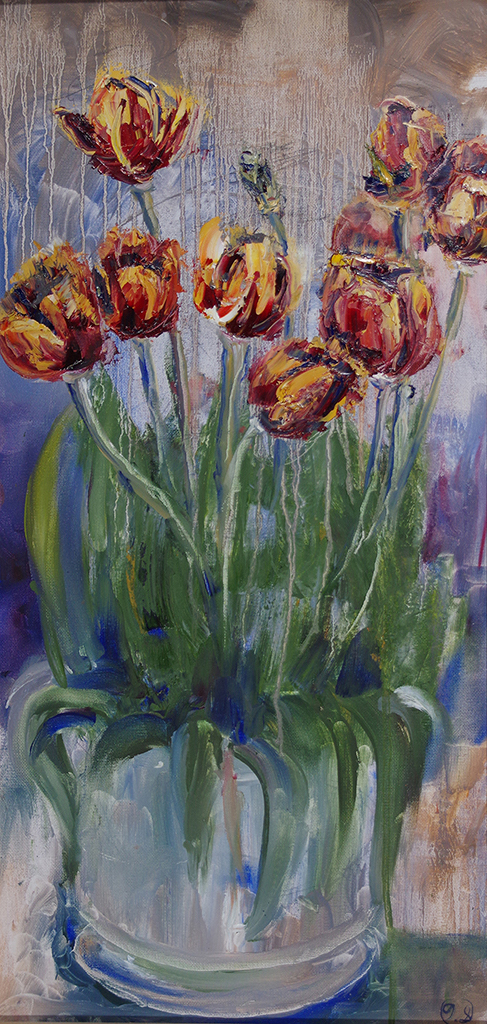 oil on canvas
12" x 24"
A painting of flowers inspired by my fathers gift to my mother.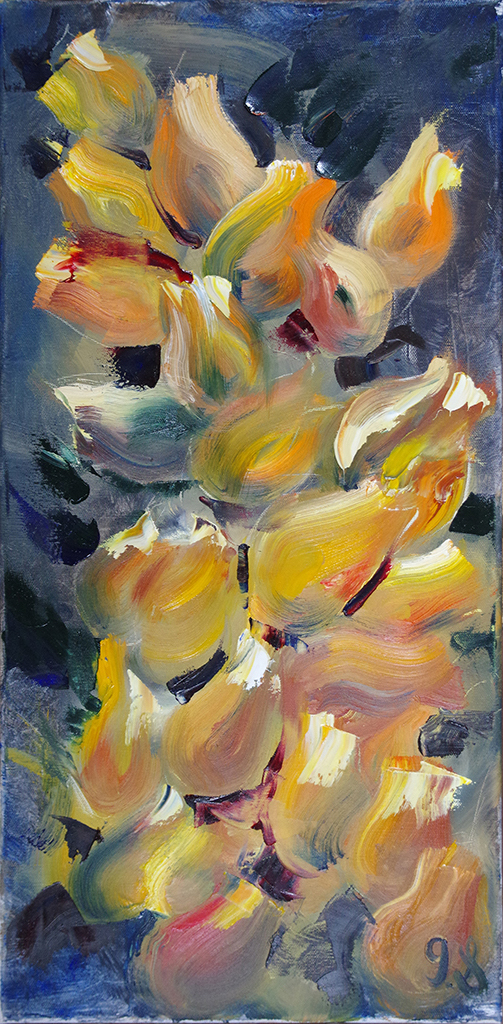 oil on canvas
12" x 24"
Inspired by an successful piece of an unsuccessful painting. The painting from which inspired this work is not longer in existence.
acrylic on wood board
16" x 20"
An education study of cloth.
oil on canvas
16" x 20
A still life which was set up in my basement studio.
oil on canvas
24" x 18"
Drying fish. Dim light. Play of texture.