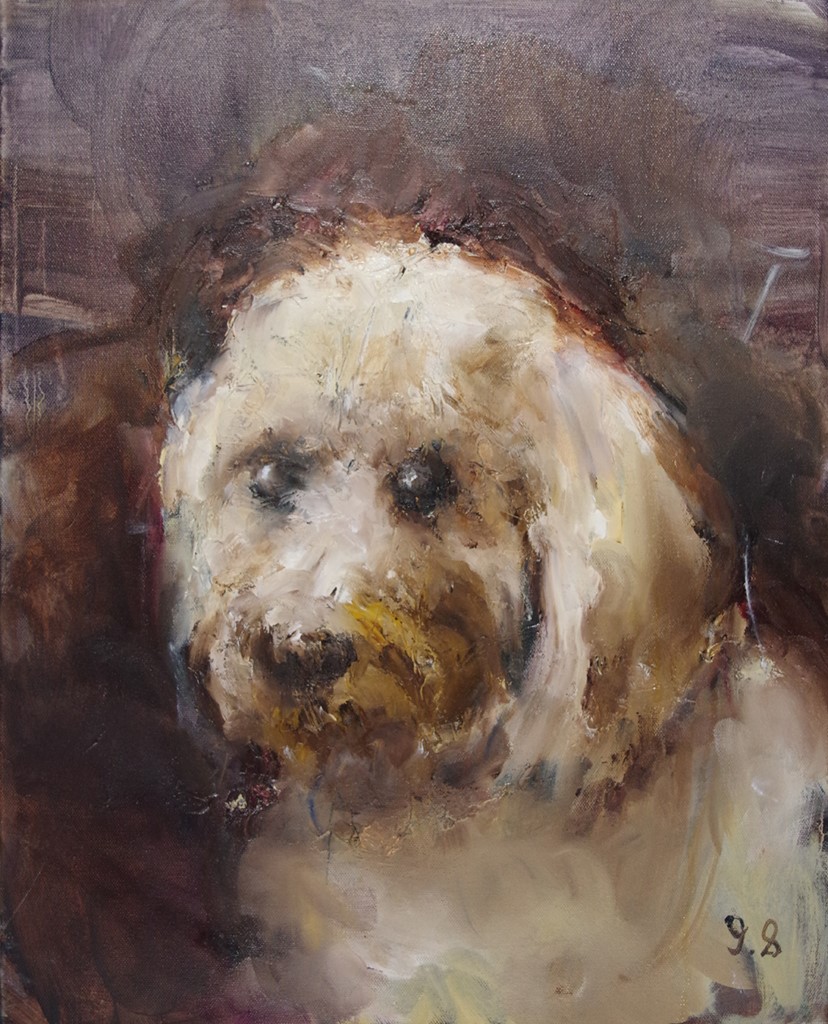 oil on canvas
16" x 20"
Portrait of my dog, Nala.
oil on canvas
24" x 12"
A painting inspired by what my father brought home from H-mart.
acrylic on wood board
16" x 16"
This is an earlier one of my works. It draws inspiration from Jamie Wyeth's work, "Raven"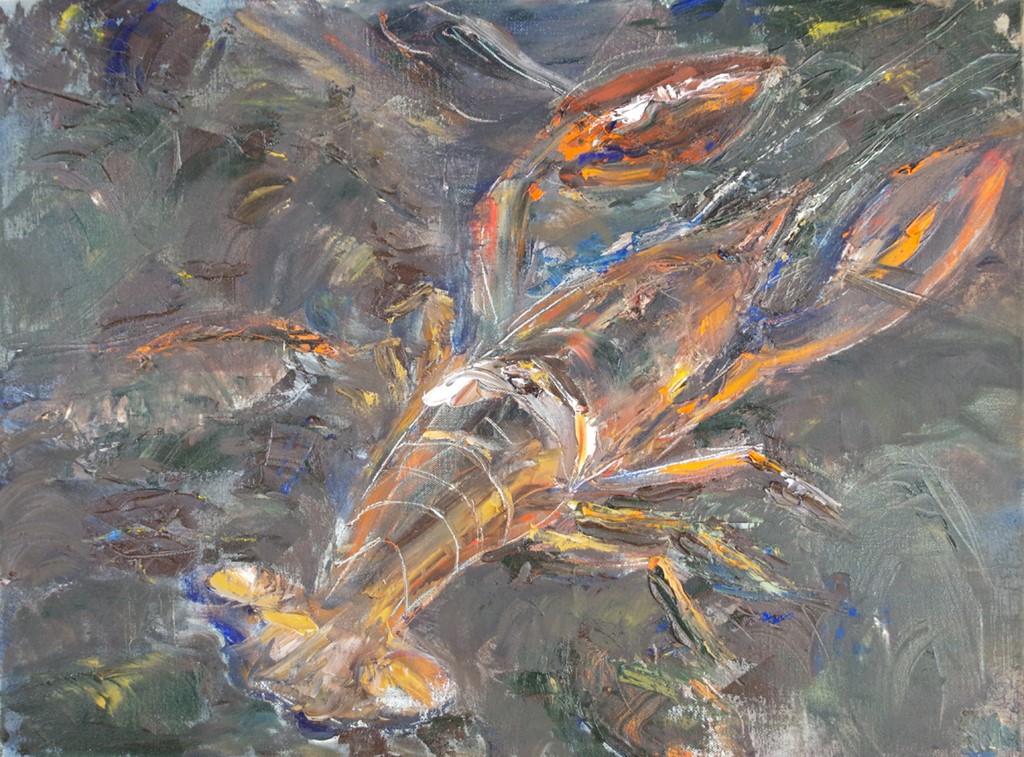 oil on canvas
24" x 18"
When a box of live lobsters was delivered to our door by one of my father's clients, my family, which consists of people who have never lived near a body of water, had no clue how to handle them. Before we figured out what to do with them, they were dumped into a bathtub. While the lobsters were in the tub I had the unique opportunity to paint this scene.